Core Workout: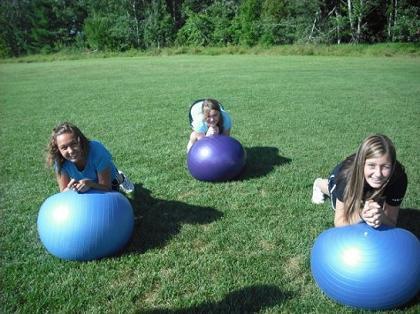 Emily and crew: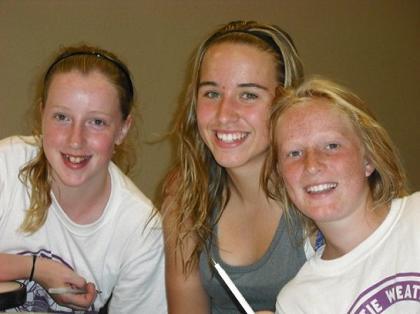 Balance in hockey stance: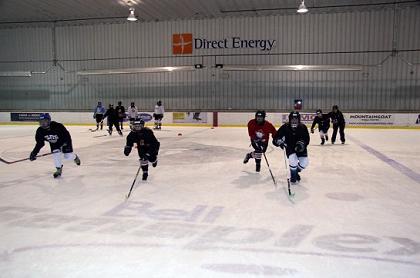 Deeper knee bend!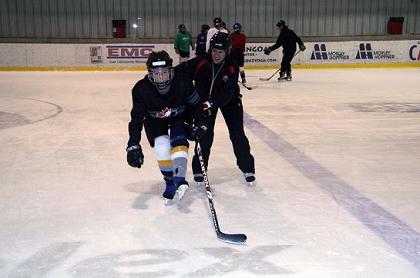 Quick feet when changing direction: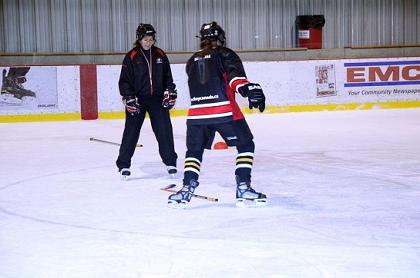 Crossovers & Agility: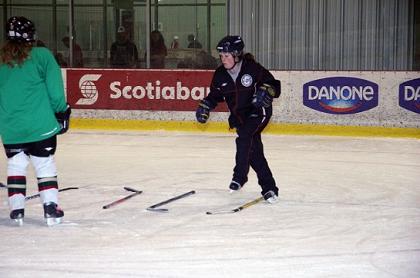 Balance in Hockey Stance with instructor Kiera: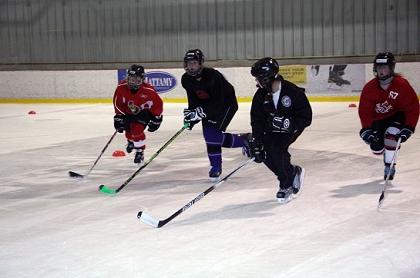 Off-ice training with Mike Patone & David Pacan: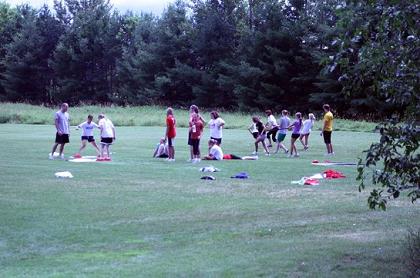 Wrist Shots with Katie: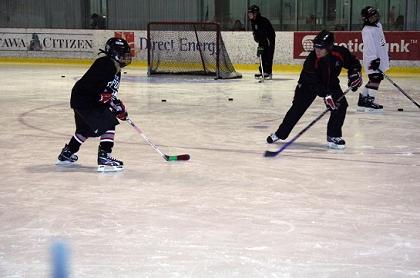 One on One goalie instruction with Coach Mati: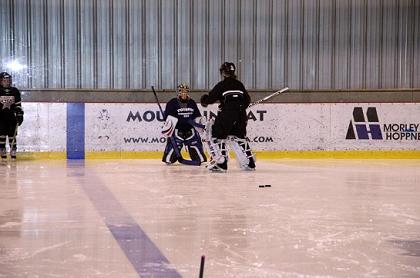 Forehand passing with Coach Erika: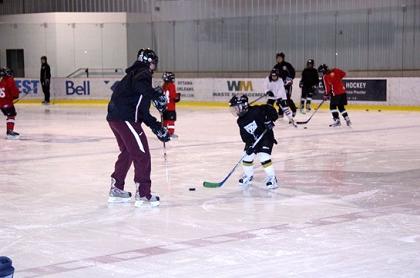 Stick Handling with Dave Cote: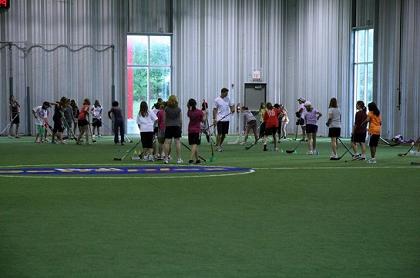 Forehand passing - face to face - top hand away from your body: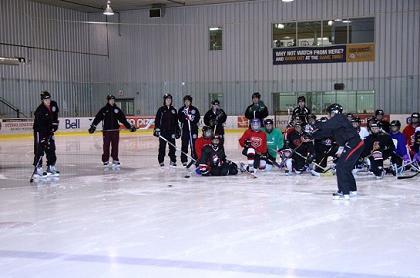 Coach Ashley running a drill: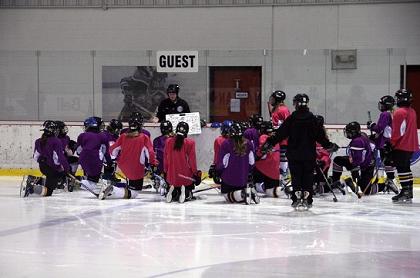 End of Camp Prizes - and there were a lot of prizes this year! Special thanks to iplayhockey for their donations!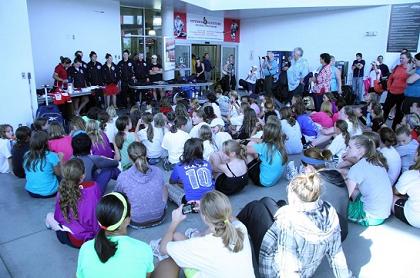 Lots of Team Canada prizes for Bethany to choose from: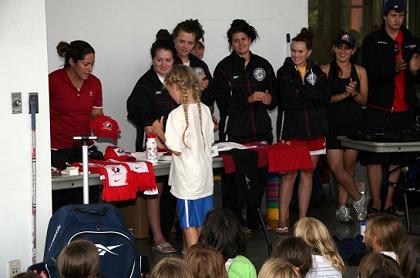 Katie, players, the 2010 Olympic Torch and the 2006 Olympic Gold Medal from Turin, Italy: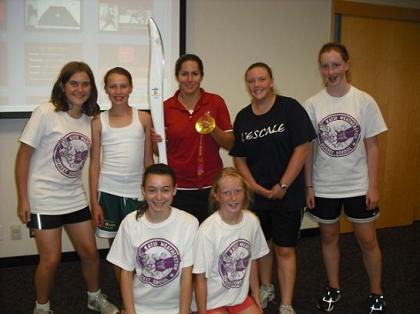 Stick Handling with Dave Cote: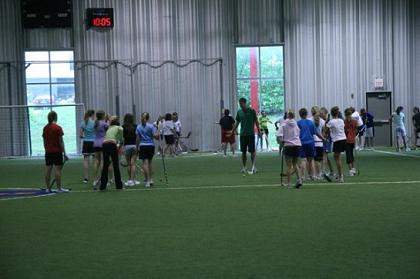 Moving puck control with Coach Ashley: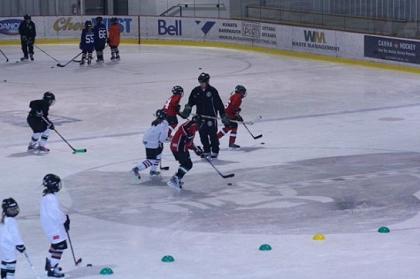 Slide Board and Resistant Training with Dave Pacan and Mike: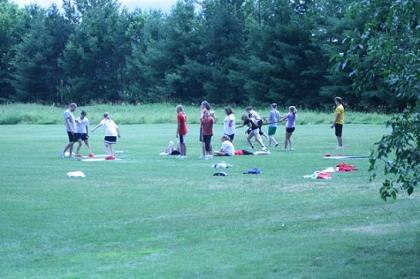 Skating Imitations with Coach Michele: